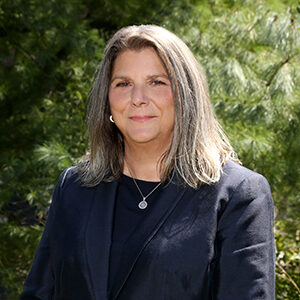 The Cooperative Bank of Cape Cod today announced the appointment of Nikki Rickard to the position of Residential Mortgage Loan Officer.
Nikki, of Provincetown, is an accomplished finance professional who brings more than three decades of banking and mortgage experience to The Coop. She most recently served as a loan originator at Seamen's Bank and had previously held the post of managing partner at Mayflower Mortgage LLC.
"We welcome Nikki to The Coop, a well-known and respected mortgage professional on the Outer Cape," said Lisa Oliver, President, CEO, Chair of The Cooperative Bank of Cape Cod. "Nikki's knowledge of the residential mortgage market in the region is unparalleled and will further strengthen the bank's service offerings and presence in Provincetown and surrounding towns."
The Coop is finalizing plans to open a mortgage office at Whaler's Wharf, 237 Commercial St. Once open this fall, Nikki will welcome clients by appointment.
Nikki is actively involved with community philanthropic endeavors and local nonprofit organizations including the Provincetown Business Guild and Helping Our Women, a resource center for women living with chronic or life-threatening conditions.
The hiring of Nikki reinforces The Coop's commitment to serve the unique needs of the Provincetown and Outer Cape communities. The bank has been engaged with the Provincetown community through lending, investments and philanthropic partnerships for decades, and provided $3.3 million in Paycheck Protection Loans to 28 Provincetown businesses, preserving nearly 300 jobs during the COVID-19 pandemic. Additionally, the bank recently funded a $4.5 million project for an inclined elevator to link downtown to the Pilgrim Monument and Provincetown Museum.
Earlier this year, The Coop established an ATM location on Commercial Street after it was awarded a bid from the Provincetown Chamber of Commerce.
Contact Nikki at nrickard@mycapecodbank.com or 617.605.3667.