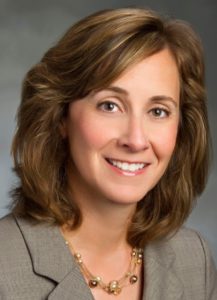 The Cooperative Bank of Cape Cod today announced the appointment of Lee Ann Hesse to the position of Community Reinvestment Act (CRA) Officer.
Lee Ann will assume the role in addition to her current responsibilities as Senior Vice President and Chief Engagement Officer, in which she oversees Human Resources, Marketing, Public Relations and Philanthropy functions for The Coop.
The Community Reinvestment Act provides a framework for banks to meet the credit needs of the communities they serve, including low- and moderate-income individuals, and small businesses, consistent with safe and sound banking practices. Lee Ann will drive the development and execution of CRA strategies, plans and programs for The Coop.
"As a consummate professional, skilled communicator and admired leader within the organization, Lee Ann is the ideal choice to take on the vital role of not only ensuring ongoing CRA compliance, but for expanding products and services to meet the needs of our communities" said Lisa Oliver, Chair, President and CEO of The Cooperative Bank of Cape Cod. "As we emerge from the pandemic, it is imperative – now more than ever – that all members of our community have fair access to financial resources to support equitable personal and business economic recovery."
An active participant in community volunteer and philanthropic activities, Lee Ann serves as a Board Member for the JFK Hyannis Museum and the Cape Symphony and is a volunteer for Meals on Wheels.