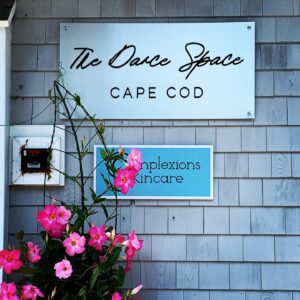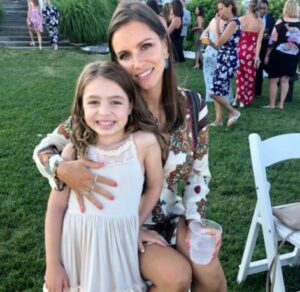 Marina Keuchkarian owns Dance Space Cape Cod in Falmouth. Marina is a dancer, choreographer, instructor and singer.
Before moving to Cape Cod in 2017 and starting Dance Space Cape Cod, Marina was working as an assistant kindergarten teacher in the Belmont Public Schools in addition to teaching dance classes. Marina has always loved working with children and helping them build their confidence and self-esteem.
Her love of dance started as a child and blossomed when she studied under Joan O'Brien as a teenager. After high school, Marina attended the University of Central Florida and studied hip hop with Darryl Blackman, choreographer for Jordan Knight, Aaron Carter, and Brooke Hogan. Marina went on to study foreign language at Suffolk University. With the university, she traveled to Spain to learn and perform Flamenco.
Marina intensified her ballet training with Nicole Pierce of Green Street Studios, the Artistic Director and choreographer of EgoArt Inc. In 2004, Marina started teaching at Nicole's Studio of Dance in Waltham, and she continued teaching there for 15 years.
Marina has a teaching certification with The Dance Teachers Club of Boston and Dance Masters of America. In 2008, Marina graduated Cum Laude from Suffolk with a B.A. in Foreign Language. Her plan was to become a Spanish teacher, but by the end of year she was working with Louis Bell (hit maker for the likes of Justin Bieber, Ariana Grande, The Jonas Brothers) in an all-girl vocal group. She later left the group to explore other pursuits.
In 2014, she founded the adult dance company Boston Dance Productions and worked with choreographers Skooj Choreo of Boston Contemporary Dance Project, Chris DiNicola and Devin Woolridge of Phunk Phenomenon, and Sean Fielder of the Boston Tap Co.
Dance Space Cape Cod is designed as a studio that offers the most up-to-date choreography in various dance styles. TDS encourages students to dig deep, believe in themselves, and promote positive vibes no matter what level of skill they are.
Want to learn more about Dance Space Cape Cod? Follow them at these links:
Website | Facebook | Instagram