Today, The Coop caught up with

Jan Aggerbeck

, Co-Owner of Cape Cod Coffee in Mashpee.
What is your business?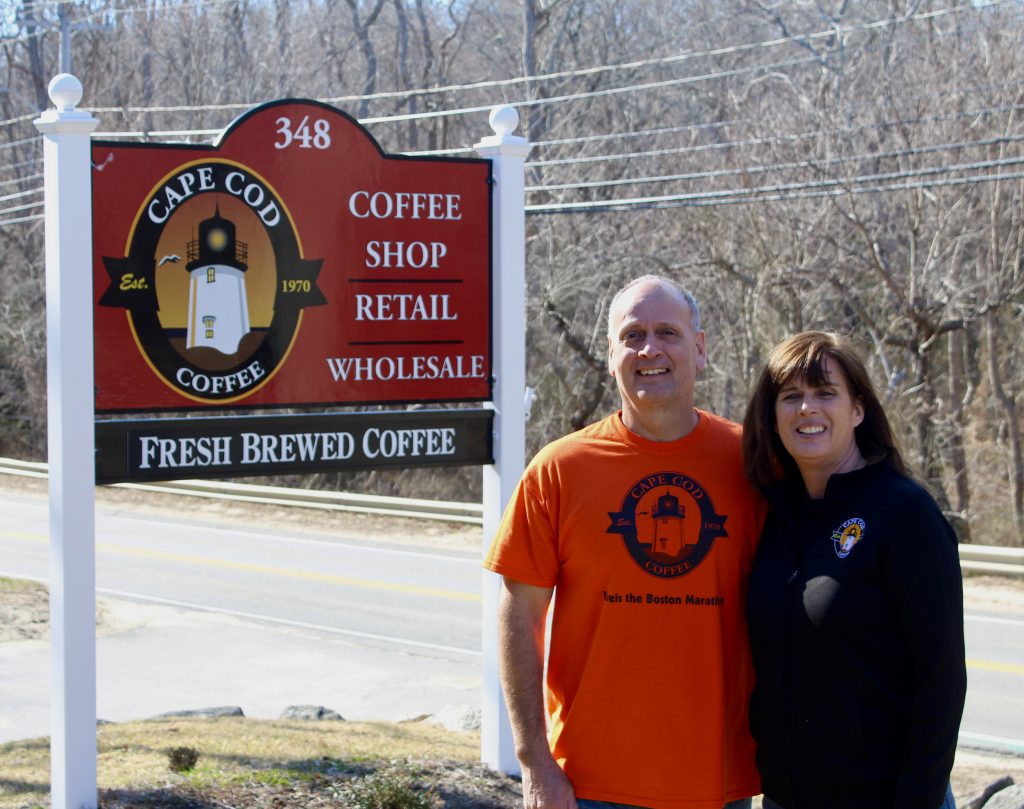 Great coffee is our passion. We believe drinking coffee should be an enjoyable experience, one that you look forward to each day. This is why we are focused on quality throughout the entire process — from bean to cup. We take considerable care in selecting the highest quality coffee beans and tailoring each of our roasts to bring out the best aspects of our coffees.
How did you get started? 
Jan originally spent his career as CEO of several tech firms. In 2015, he and his wife, Pam, were looking for something new. They bought Cape Cod Coffee, then a 46-year-old company, from sisters Molly and Cate MacGregor, who bought it from original owner Demos Young.
What's the most challenging part of running your business? 
The coffee business is very competitive, and we face the seasonality of being on the Cape.
What's the most rewarding part? 
Everything, being local, being on Cape, producing a product that people are passionate about and much, much more.
One piece of advice I'd give someone starting a small business is… 
Make sure you have a lot of capital as you will need more than you budget for!
What's the biggest risk you took in your business? 
It was all a risk – from being local to seasonal location to very competitive field, and so on.
Are there any community partnerships or ways you give back that you'd like mentioned? 
We do a lot of charity work. The three biggest charities we support are Heroes in Transition, Cape Abilities, and Independence House. They each have bags of coffee we sell at our locations that benefit them directly.
Want to learn more about Cape Cod Coffee? Follow them at these links:
Website | Facebook | Instagram | LinkedIn