Today, The Coop caught up Karen Crosby of Chef Sigmund's Chowder Co. in Marstons Mills.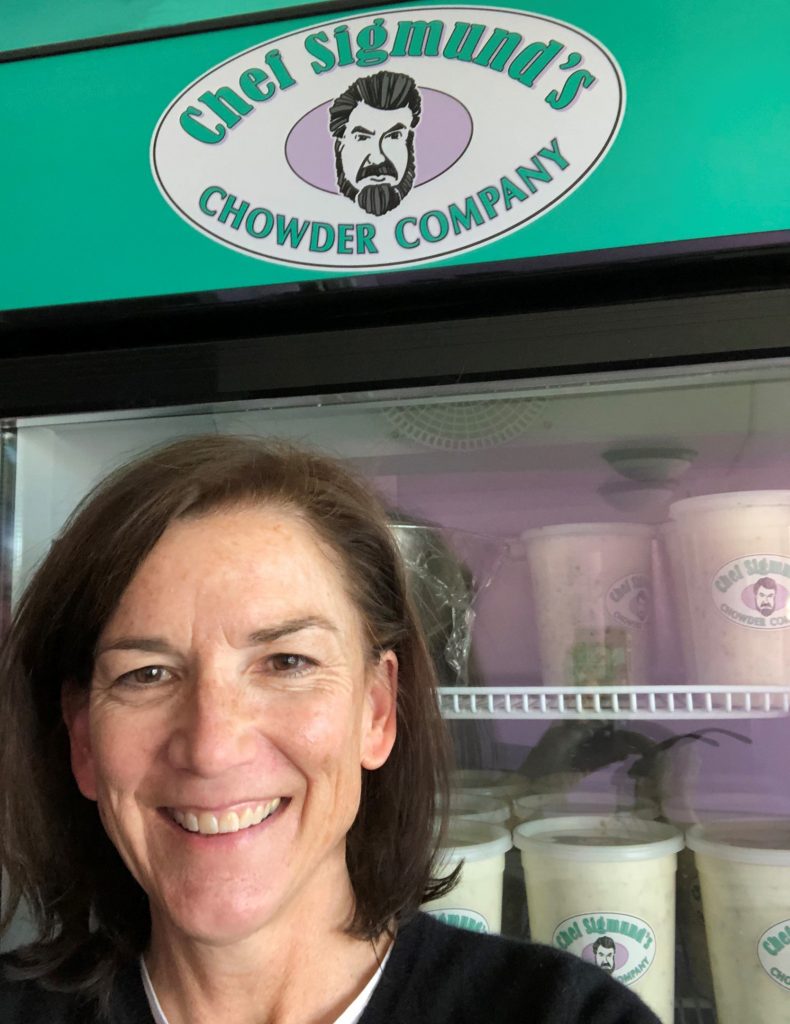 What is your business?
Chef Sigmund's Chowder Co. Inc. is small, specialty food store that sells cold quarts of New England-style clam and fish chowders, plus stuffed quahogs. The store is at 40 Industry Road, Unit 5, in Marstons Mills.
How and when did you get started?
In October 2018, the planning began. Domino's had moved out of a location within walking distance to home and in a friendly, folksy village. Chef Sigmund's secured rental of the condo space … Woohoo!!!
There had been a full-service restaurant once named after Chef Sigmund and "back in the day," it was the chowder that kept bringing people back. The new restaurant would specialize in the food the people wanted.  What better way to be of service to the community than to provide home-cooked, gluten-free, delicious meals for people?  (By the way, this Chef Sigmund's Chowder uses the exact same recipe as the previous Chef Sigmund's.)
What is the most challenging part of running your business?
We've been open exactly 7 weeks … the most challenging part so far has been getting the appropriate measures in place to meet local inspection codes. It's all for a good cause, and the place is incredibly outfitted … and everyone couldn't have been more agreeable to work with … but just the logistics took a long time.  We opened 9 months after we started paying rent and business expenses. That set us a little behind the 8-ball, so to speak. It would have been nice to have had these first few months as we get up and running be free and clear.
What's the biggest risk you took in your business?
I think opening up a specialty grocery store in a seasonal community is a little crazy of an undertaking … but Chef Sigmund's counted on the loyal supporters and tasters of the first incarnation to make up the difference in getting the word out and getting people in the door. Jumping in to the project was a risky undertaking.
Are there community partnerships or initiatives you'd like people to know about?
We definitely use the hashtag #townie … Chef Sigmund's is devoted to the local people and will be investigating ways to give back and partner with local projects.
Want to learn more about Chef Sigmund's? Follow them at these links:
Website | Facebook | Instagram