The Cooperative Bank of Cape Cod Charitable Foundation Trust (The Coop Foundation) has awarded $25,000 in grants to four local nonprofit organizations dedicated to enhancing the quality – and equality – of life in the communities it serves.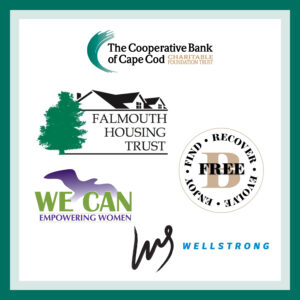 During the recent quarterly meeting of the Board of Trustees, the following grants were awarded:
The new grants awarded mirror the bank's corporate giving focus areas for fiscal year 2023 – Housing Initiatives and Solutions, and Social Justice and Racial Equity.
"The Coop is proud to support B FREE Coaching & Wellness, Falmouth Housing Trust, WE CAN and WellStrong, four deserving nonprofit organizations who are successfully and compassionately addressing critical needs throughout the region," said Lisa Oliver, Chair, President and CEO, The Cooperative Bank of Cape Cod. "These organizations and their staff and volunteers work tirelessly to provide affordable housing, access to mental health services, support for substance abuse disorder, suicide prevention and counseling services to vulnerable and underserved populations on Cape Cod."
In addition to the funds disbursed through The Coop Foundation, through its Corporate Giving program, the bank recently pledged a two-year commitment of $50,000 to the Women & Girls Fund at The Cape Cod Foundation.
"The Women & Girls Fund exists to help break the cycle of poverty by increasing economic opportunity and self-sufficiency for women through trainings and educational programs and break down barriers for girls by providing new, expanded, or more accessible educational opportunities, out-of-school programs, and mentorship opportunities," said Kristin O'Malley, President and CEO of The Cape Cod Foundation. "Our community is aware of the need and with continued support, we can fuel initiatives that will redress systemic inequities and give women and girls new opportunities to thrive."