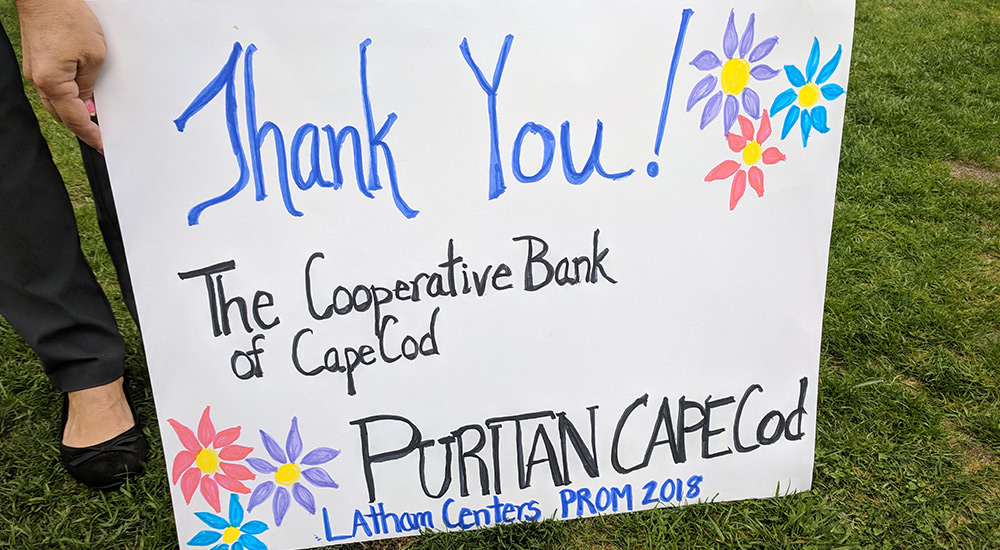 The Cooperative Bank of Cape Cod has a proud tradition of providing charitable support to the community. One of the ways we provide that support is through sponsorships of programs, events, scholarships, and community initiatives. Our Corporate Giving includes the things we do publicly in the community such as sponsoring the local little league teams, road races, annual fundraisers, and parades…just to name a few. We sponsor and give in these ways to bring awareness to the organizations we're supporting and to The Bank. You don't have to be a nonprofit for the Bank to support you, but you do have to be as passionate as we are about giving back to the community.
We continually look for ways to partner with local organizations that directly benefit Cape Codders to truly make the Cape POSITIVELY DIFFERENT. We invite our nonprofit and community partners to click the link below for more information on our Corporate Giving and how to apply for a sponsorship.
As we approach 100 years of being your community bank, we are extending and increasing the reach of our philanthropy by creating The Cooperative Bank of Cape Cod Charitable Foundation Trust (The Coop Foundation). The Coop Foundation brings an additional component of our Charitable Giving Program and solidifies and formalizes our commitment to give back to the community. The Coop Foundation allows us to have earmarked funds that will increase as the assets of the Trust grow, regardless of the earnings of the Bank.
While we'll continue to sponsor events and organizations through our Corporate Giving, grants administered through The Coop Foundation are specifically to fund 501(c)(3) nonprofit organizations that enhance quality of life through programs and initiatives that meet the fundamental needs and challenges of our friends and neighbors in the communities the bank serves.
The mission of The Coop Foundation is simple and in-line with our history of giving – to cultivate vibrant and thriving communities.