Keep your business ahead of the pack with easy anytime access. Our free online banking service gives you 24-hour cash management options. Get up-to-the-minute account information, transfer funds, and much more from any online computer. It's safe, convenient, and completely secure. You can even pay bills from your checking account. It's all just a mouse click away. Additional terms, conditions, and fees may apply.
eBusinessBanker with Bill Pay Summary
Access accounts online 24 hours a day
Free with any business account1
Secure 128-bit encryption
Review your account histories
Review cash position, including balances, deposits, cleared checks, and other transactions
Transfer funds between accounts
How to Enroll in eBusinessBanker:
Enrolling in eBusinessBanker is as simple as completing the Application and Agreement. This can be done by contacting your Relationship Manager, or visiting any one of our conveniently located branches.
Please note: for your security, only authorized signers can request enrollment in this service.
Pay bills online
Make incoming and outgoing ACH transfers
Initiate and view stop payments
Send recurring domestic wire transfers
Make loan payments
Control employees' access to accounts
1Basic service is provided at no charge, some additional services may incur a fee.
For More information:
eBusinessBanker FAQs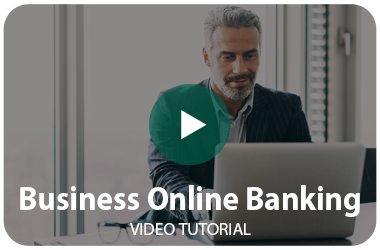 Bill Pay Summary
Pay anyone in the United States without having to write a check or stamp an envelope. This free1 service makes paying utilities, vendors, and other bills easy.
Free with any business checking account1
Save time and postage costs
Pay anyone in the United States
Access accounts 24 hours a day
Schedule future and recurring payments
Pay multiple bills at the same time
View payment histories
Save payee information
1Basic service is provided at no charge, some additional services may incur a fee.
eBusiness Banker with Bill Pay goes well with. . .
Looking For Additional Information on Electronic Banking?
We have a variety of options. Please check out the links below.