We're shining a spotlight on some of our local small business clients! What do they do, what challenges do they face, what gets them most excited and what are the risks they've taken? Today, we caught up Alex Moore, president of Tim Acton Landscaping.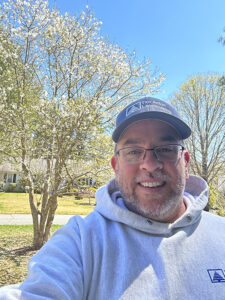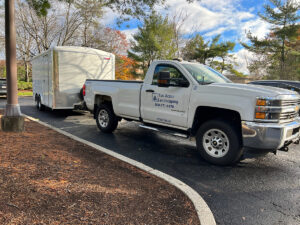 What is your business? Tim Acton Landscaping, 232 White Oak Trail in Centerville, is a landscape design, construction, and property maintenance business serving clients on Cape Cod and the surrounding areas for more than 40 years. Our friendly and qualified team is dedicated to offering unbeatable services at reasonable prices. We will work with you to create the landscape that complements both you and your home.
When was your business formed? The business started in 1972 by Tim Acton.
How did you get started? I got started in 1992 at the age of 14 weeding for Tim.
What's the most challenging part of running your business? Like so many small business owners, time management is the biggest hurdle every day.
What's the most rewarding part? Being able to help people achieve their outdoor dreams.
One piece of advice I'd give someone starting a small business is… Treat your employees like family and take a genuine interest in their lives, it will pay you back ten fold.
What's the biggest risk you took in your business? Moving into a new shop space in the off-season, will it be big enough? Is the rent too much? It was a great decision to move us into the next chapter of the business.
Are there any community partnerships or ways you give back? We maintain an adopt a spot through the Town of Barnstable.
Want to learn more about Tim Acton Landscaping? Follow them at these links:
Website | Facebook