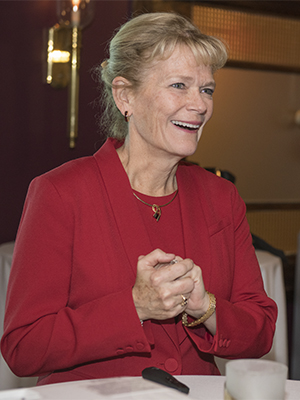 As I'm writing this, we're full steam ahead into the spring season – a time of new beginnings and a time of reopenings for many here on Cape Cod.  For us at The Coop, spring also marks a fresh start as we close out our fiscal year and begin a new one.  As we do every year, we spent the last several months planning for the next twelve and developing our strategic plans.  I'd like to share some of what that means for you as a customer and a community member.
For small business owners, we are steadfast in our commitment to being a partner in your growth and success.  As we drive through our communities and see the "open" signs reappearing in seasonal businesses, we know that the Cape presents unique issues for business owners.  Cyclicality, cash flow, employment and housing are ever present challenges.  At the Coop, our commitment to you is to help work through those issues.  That means delivering access to capital and delivering products and services that make banking faster and easier.  It means making decisions locally and quickly. Most importantly, it means providing more than just transactions. We're here to understand your business, to help identify the next best opportunity, and to help set near and long-term goals.  Please use our knowledge.
For all of our clients, we are committed to being accessible to you wherever you are and whenever you need us. Our strategic plan includes investments in how we provide banking services, both physically and digitally.  Whether you bank through ATMs, on your phone or computer, or in a branch, we'll continue to provide ease, speed and convenient access for you.
We're also focused on investing in our people. Our team is the backbone of our organization and we're continuing to strengthen it with new appointments, promotions and personal growth opportunities.  At our annual meeting to be held on April 25, we will welcome three new board members, five new corporators and elect six officers.  They're a dynamic group from across Cape Cod, representing a broad spectrum of industries.  I'm excited for the new insight and leadership they'll provide us as we grow.
Perhaps most importantly, we also focused on investing in our communities, just as we have for the past 98 years. Through The Coop Foundation we recently awarded $75,000 in grants to local non-profits.  Grants were awarded to The Arts Foundation of Cape Cod, Barnstable Land Trust, Big Brothers Big Sisters of Cape Cod and the Islands, Calmer Choice, Habitat for Humanity, Health Imperatives Inc. and Mass Audubon Long Pasture Wildlife Sanctuary.  And that was just one quarter!  We look forward to supporting the work of many additional local organizations in the months ahead.
As we head into the new season and implement our strategic plans, we welcome your feedback.  What could we improve on?  What services could we add?  How can we evolve to meet your changing needs?  Your suggestions make us better, so please feel free to share your feedback directly with me at bankonit@mycapecodbank.com.
Thank you for choosing us as your community bank and we wish you a wonderful spring.