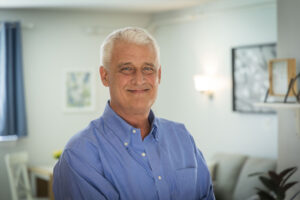 While helping his grandmother find housing, Chris Wise – just 26 at the time – knew there was a better way to live out the "golden years."
And the "Wise Living" concept was born.
Since 1990, Chris has reinvented retirement, developing housing for seniors in a way that's consistent with an existing village infrastructure and their desire to remain in control of their lives. His independent living communities include Chatham House, Dillingham Place, Harwich House, Orleans Place, Park Place, and The Melrose.
His latest development is Wise Living Yarmouth at the former Cape Cod Irish Village on Route 28. Chris is renovating the 16,000 square-foot longtime hotel into 120 private residential units for people 60-plus.
The two suite options are the studio and one-bedroom, both include efficiency kitchens, bathrooms, and self-contained heating/cooling. The suites on the second floor also feature decks.
Wise Living Yarmouth will feature indoor and outdoor pools, fitness center and wellness programs, multiple dining options, theater, library, meeting rooms, patio and more. The community also will have 24-hour on-site security and maintenance with housekeeping and laundry service available.
The property also abuts conservation land with beautiful walking trails leading to nearby Swan Pond.
Want to learn more about Wise Living? Follow them at these links:
Facebook | Instagram | Website