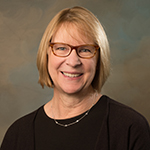 Wendy Northcross is the CEO of the Cape Cod Chamber of Commerce. She's been in the position since 1997 and a chamber executive since 1988. She is a Certified Chamber Executive, on the executive committee of the Association of Chamber of Commerce Executives, a member of the national Destinations Council of U.S. Travel Association, and serves on several local nonprofit boards. She was listed as one of the Cape's 12 most powerful women by Cape Cod Magazine in 2014. Wendy is a Board Member of The Cooperative Bank of Cape Cod since 2000 and serves on the Community Reinvestment Committee, Strategic Planning Committee, and Technology Committee. 
Here we are the height of the summer season. The Cape is bursting at the seams with visitors, which spells good news and bad news for those of us who live here. The good news is that they're here – they're spending money in our local shops, restaurants, and cultural attractions. The bad news is that they're here. They're in front of us in line, making it nearly impossible to make a left turn and filling up our favorite restaurant seats.
While the annual influx of guests from "away" is expected each summer, we actually work hard to attract them — to visit family and friends, to stay in our inns, to rent your cottages and to support the local businesses. Here's why:
1) They spend money. In 2016, the most recent year for which we have data, direct spending from our guests, who travel more than 50 miles or stay at least one night, was $1.17 billion (and that doesn't include the Islands). By comparison, total local taxes paid to our 15 town governments was $68,636, 525. That's money that is a form of property tax relief. And the direct spending supports locals who can live here, earn a living and raise their families. That's money that stays here!
2) It creates opportunities for residents to open small businesses. Just look around you. What you don't see are scores of big, national brands here. What you do see are hundreds of unique, small businesses owned and operated by locals — companies like Cape Cod Beer, Spoon & Seed Restaurant, and Maison Villate. They're creating meaningful business and employment that may not have been possible otherwise. Cape Cod has over 8,000 businesses, but fewer than 100 employ more than 100 people. Our companies are small, and the visitor is a prime customer for many…peak season business keeps the business running all year 'round.
3) It keeps our community an interesting place to live. The museums, the galleries, the charter boats, the boutiques and the restaurants aren't just fun and attractive to visitors — they're fun and attractive to all of us. What the visitor can enjoy for a week or two — like Heritage Museums and Gardens, the JFK Hyannis Museum or the Whydah Pirate Museum — we get to enjoy all year long!
4) It makes us resilient. A study released in June by UMass Donahue Institute on Massachusetts' Leisure, Hospitality and Tourism (LHT) industry reports this industry is the third largest in the state, employs 376,000 workers and generates more than $28 billion in direct economic output on its own – and spins off another 232,000 jobs and $41 billion in additional output. It also found that the hospitality industry is extremely resilient, quickly rebounding even after the 2008 deep recession. That helps Cape Codders become more sustainable, which, I think you'll agree, is a good thing.
The takeaway is this: We understand it can be frustrating sitting in traffic and not being able to grab a table at your favorite restaurant quickly; but if you can keep the points above in mind, it's all worth it to understand how many Cape Codders and Massachusetts' residents are employed by our guests. Those visitors from around the world make it possible for many of us to live, work and play in this beautiful region we get to call home.