In honor of its 100th Anniversary, The Cooperative Bank of Cape Cod is donating an additional $100,000 to local nonprofits in the 100 days leading up to the centennial of its founding on July 19. To launch the "$100k in 100 Days" initiative, the Bank awarded $25,000 in grants to 13 local nonprofit organizations during the month of May.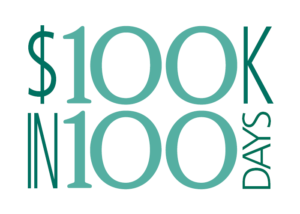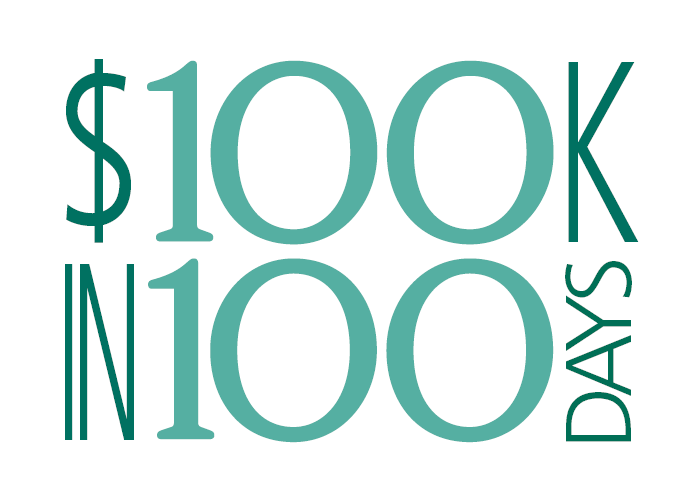 "The Coop has been unwavering in its support of local nonprofits for the past century, so it is only fitting that we highlight philanthropy as a major element of our 100th anniversary celebration," said Lisa Oliver, President, Chair, and CEO of The Cooperative Bank of Cape Cod.
One of the organizations receiving funds is WE CAN, a Cape-based women's empowerment and advocacy organization, which is also celebrating a milestone anniversary of 20 years. The bank has been a long-time supporter of WE CAN and will donate $10,000 in honor of both anniversaries.
"We are so grateful for the support of The Coop," said Lisa Guyon, Executive Director of WE CAN. "They recognize the work we do to help women across the Cape, especially in the aftermath of COVID, and provide many hours of volunteer service in addition to their financial support."
In addition, ten local nonprofits will receive $1,000 each after being selected by a vote of the bank's employees. The recipients of the grants include: Belonging to Each Other, Inc.; Big Brothers Big Sisters of Cape Cod & the Islands; Cape Cod Resilience Fund; Cape Kid Meals; Falmouth VIPS (Volunteers in Public Schools); Habitat for Humanity of Cape Cod; Health Imperatives, Inc.; Housing Assistance Corporation; NAMI Cape Cod; and Cape & Islands Gay and Straight Youth Alliance.
"I am so proud of our employees for selecting 10 grantees that are tackling issues critical for our communities to emerge stronger from the pandemic," Oliver said.
Nonprofits are selected by the bank and must be dedicated to a cause associated with The Coop's four focus areas for 2021: Financial Literacy; Continuing Covid Relief; Housing Initiatives; and Social Justice and Equity.
The remaining grants were awarded to Duffy Health Center for their ongoing work combatting the Covid-19 pandemic, and the MLK Action Team for the first annual Virtual Educator Conference, increasing awareness of implicit bias, celebrating the diversity on the Cape, and providing actionable takeaways for educators across the region.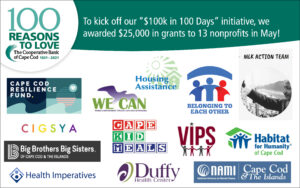 The Coop was established in 1921 as a mutual community bank serving residents of Cape Cod. Additional information can be found at www.mycapecodbank.com/100reasons.