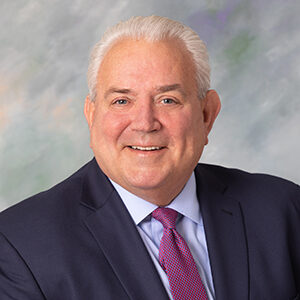 The Cooperative Bank of Cape Cod has announced the appointment of Richard "Rick" Zilewicz as Chief Commercial Banking Officer. As a member of the Bank's senior leadership team, Rick will lead the development and execution of the bank's commercial banking focus and help businesses meet their business goals.
Rick brings more than three decades of experience in the banking industry to the role, having held leadership roles at prominent, national banks. Most recently, he served as Market Manager, Senior Vice President of Business Banking, at Citizens Bank in Boston, a post he held for seven years. He has also served in senior business banking positions at Bank of America and Fleet National Bank. Rick has risen through the ranks and comes to The Coop well-positioned to oversee relationships with commercial clients and work with the team to offer banking solutions and exceptional service to businesses. As we exit the pandemic economy, Rick already has begun to leverage his extensive experience to find right-fit solutions for our business community.
"Rick is a terrific addition to our team, and we're thrilled to have him in this key leadership role," said Lisa Oliver, President, Chair and CEO of The Cooperative Bank of Cape Cod. "His experience and expertise are especially important now, as our business community prepares for the summer. He's going to play a vital role in the post-pandemic recovery process for many businesses on Cape Cod, especially leveraging his years of experience working with hospitality clients and familiarity with the types of businesses we have here on the Cape."
Rick received a degree in Economics from Boston University and an MBA from American International College in Springfield, Mass. He also completed advanced studies in business at Harvard Extension School. He is an avid fisherman and enjoys long days on the seas.
"I'm excited to be part of a bank that is focused on the community, committed to philanthropic giving and devoted to its business clients," said Rick. "I look forward to helping The Coop continue its tradition of contributing to the community in a progressive and dynamic way. Our commercial lending team has the knowledge, skills, and local experience to offer creative solutions to businesses, no matter the industry."