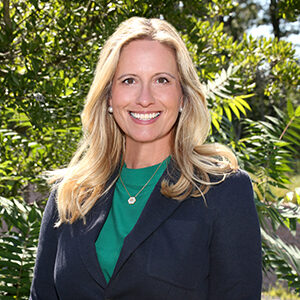 Shanika Rogowski, Senior Vice President and Chief Residential Lending Officer at The Cooperative Bank of Cape Cod, has been appointed to the Massachusetts Mortgage Bankers Association (MMBA) Board of Directors.
The MMBA is the largest mortgage association in New England, offering comprehensive services to more than 225 corporate members throughout the region.
"Shanika is an excellent choice to serve on the MMBA Board of Directors," said Lisa Oliver, Chair, President and CEO of The Cooperative Bank of Cape Cod. "Her knowledge of the residential mortgage market is extensive, and her expertise and insight will be a valuable asset to the Board as it guides the association forward."
Shanika has more than 25 years of banking experience at a large Fortune 500 financial institution and small- to mid-size community banks, specializing in residential and consumer lending, sales and service.
"I am honored to be selected to join the Board of Directors of the MMBA," said Shanika. "I look forward to engaging with other Massachusetts lending executives to discuss important industry topics and best practices, as well as participate in the planning of the annual New England Mortgage Bankers Conference."
Shanika, a resident of Mansfield, is also an active volunteer with community organizations and nonprofits, having worked with organizations including Habitat for Humanity, Special Olympics, Relay for Life and the Mass Bankers Women in Banking Advisory Board.