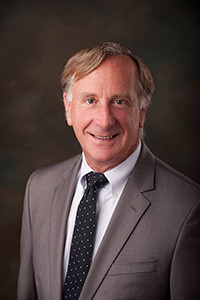 The Cooperative Bank of Cape Cod recently hired Rick Jackson of Harwich  as one of the bank's  Financial Advisors.  In his role, he will be available to meet clients at any of the bank's nine branches to review their existing investment portfolios or help them begin an investment plan for the first time. In addition, financial planning for business owners is also an important focus of his work.
Jackson brings more than three decades of experience in the financial industry to the bank. Most recently, he served as a Client Relationship Manager and Insurance Strategist for Duetsche Asset Management. He's also held roles at GE Asset Management, Allmerica Financial Life Insurance Company, Paul Revere Life Insurance Company and National Life Insurance Company. Jackson is a Chartered Financial Analyst, a life/health insurance actuary and also holds several industry licenses. He regularly travels the country speaking to industry peers on the topic of investment strategies.
Outside of the office, Jackson lives with his wife, Mary, and four children in Harwich. He's active in coaching sports and is a herring run counter for the Harwich Conservation Commission. A former English teacher at Worcester Academy and a Middlebury College graduate, Jackson has been a regular math substitute for Dennis-Yarmouth Regional, Monomoy and Nauset Regional Middle Schools.
"Rick brings years of global and local experience and a true love of community banking to our organization," said Joel Crowell, President of The Cooperative Bank of Cape Cod. "He'll be a tremendous asset to our clients as they make important decisions regarding their financial futures."