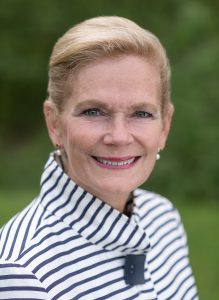 Lisa Oliver, President and CEO of The Cooperative Bank of Cape Cod, has been elected an At-Large Director by The Massachusetts Bankers Association.
The MBA recently announced the appointment of new officers and members to its board of directors effective July 1. Other new appointees included Patrick Murray, Board Chair; Peter Brown, Vice Chair; Mark O'Connell, Treasurer; William Parent, Immediate Past Chair; Shimna Sameer, At-Large Director; and Jane Walsh, At-Large Director.
"This is a terrific group of individuals to lead our local banking industry as board members, as well as being significant executives in their own markets," said Daniel J. Forte, president and CEO of the MBA. "We know that there are great opportunities ahead for our industry, as well as a fair share of challenges. Each of these new members of the board will provide considerable expertise and diverse talents, serving a very large consumer footprint."
"I'm honored to work with this tremendous group of professionals to help shape the banking community in Massachusetts," said Oliver. "Our industry is critical to the rebuilding of our economy as we move through the pandemic. This team is all about moving forward and working proactively to make positive impacts on our communities."
Oliver has more than 30 years of financial services experience and is The Coop's fifth president in the Bank's 99-year history. A passionate advocate for volunteerism, Oliver helped launch The Cooperative Bank of Cape Cod Charitable Foundation Trust in 2018. Oliver is also a board member of The Cape Cod Foundation and Cape Cod Chamber of Commerce; an Ambassador for the YMCA of Cape Cod; and a Member of Women United, an affinity group of the Cape & Islands United Way.
The Massachusetts Bankers Association represents 130 commercial, savings, cooperative, and federal savings banks and savings and loan associations with approximately $380 billion in local assets, 72,000 employees across Massachusetts and New England, over 2,000 banking locations, more than 4,500 ATMs, and donate more than $105 million annually to social agencies and charitable organizations across the Commonwealth. For further information, visit www.massbankers.org.