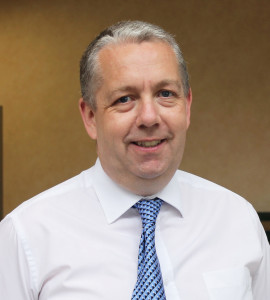 The Cooperative Bank of Cape Cod announced the appointment of Keith Parsons as Project Manager. Keith is based in the Bank's Operations Center in Hyannis.
Keith came to The Cooperative Bank of Cape Cod from TJX in Framingham, where he served as AVP, Director of Corporate Business Solutions since 2010. Prior to that, he spent nearly two decades with Fidelity Investments, where he held multiple leadership posts overseeing global application development organizations.
"Keith has a proven track record of providing strategic solutions to grow businesses and he'll bring that broad experience to Cape Cod. He also shares our passion for customer service and true community banking," said Joel Crowell, President of The Cooperative Bank of Cape Cod. "We're thrilled to welcome him to the team."
Keith received his Bachelor of Science degree at Kingston University in London. He is a resident of Cummaquid.