Today, The Coop caught up with

Adam Weiner

, President of Guaranteed Fresh Produce and Dairy Co. in Hyannis.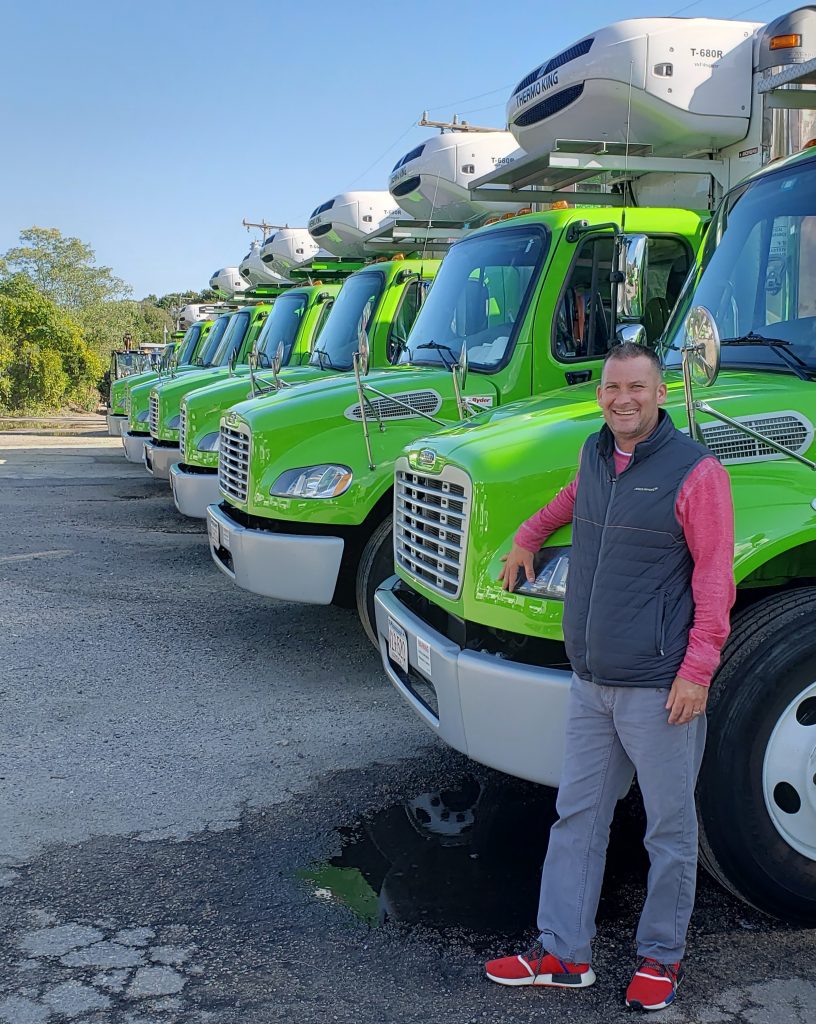 What is your business?
Guaranteed Fresh Produce is a wholesale distributor of fresh fruit, vegetables, dairy, and specialty items. We deliver to restaurants, hotels, schools, and markets throughout Cape Cod, South Eastern Massachusetts, Boston, and Rhode Island.
How did you get started?
GFP started with one truck in 1995. I had the idea to bring fresh produce to the Cape from Boston and deliver directly to the restaurants. As I delivered to restaurants, they were always asking for different products. To this day, the product line continues to grow all the time as customers request new items and trends are constantly changing.
What's the most challenging part of running your business?
The most challenging part on the inside is continuing to build the team I have the vision for.  Produce is unique, it's a trade like being a carpenter or electrician. It takes time to learn it, and it starts with someone who is passionate about food with a strong work ethic. We operate 24 hours a day, seven days a week. We never close. On the outside, my biggest challenge is educating each customer about our products. There are so many different grades of produce and so many customers shop by price. I hate hearing "you're too expensive." No pun intended, but they are not comparing apples to apples.
What's the most rewarding part?
The most rewarding part is seeing the growth and when the team comes together. Seeing the trucks out on the road is always exciting for me.
One piece of advice I'd give someone starting a small business is …
No matter what business they start, customer service is key. Give them what they want, when they want, and how they want. Treat them the way you would want to be treated. Think outside the box. It is OK to be different. Always be honest.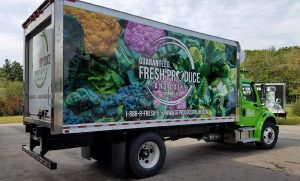 What's the biggest risk you took in your business?
Being in business is a risk every day. One of my biggest risks was in 2008, just as the economy was going downhill, I bought the building we are currently in. Seemed like every other business was laying employees off. I thought to myself, "I cannot sit back and let business go down." So I bought the building, hired a bunch of sales people, and made a huge push.
Are there any community partnerships or ways you give back that you'd like to share?
We have a small retail outlet (35 Iyannough Road, Hyannis) that we sell our products "Wholesale to the Public." I feel it gives back to the community and allows them to eat fresh and healthy at reasonable prices instead of paying full retail. We sell to school systems, and we like to do presentations to the kids about eating fresh fruits and vegetables. We bring them some exotic looking products and try to make it fun for them.
An interesting or fun tidbit about your business?
Our team thinks completely outside the box. Whatever other companies do, we try to do the opposite. They set rules to such as minimum orders, schedules, and order cut-off times that benefit them. We are constantly thinking, "What can we do different to take care of our customers?" I always say if I could create an eighth day of the week, we would deliver to them twice a day.
Want to learn more about Guaranteed Fresh Produce? Follow them at these links:
Website | Facebook | Instagram | LinkedIn