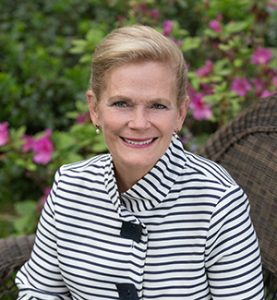 Expanded patio dining. Virtual fundraisers. Outdoor fitness and Zoom classes. Although this summer will look a little different on Cape Cod, we know one thing for certain: Cape Codders are resilient, and we know how to bounce back. At The Coop, we've adopted a rallying cry that recognizes what we've been through and looks optimistically to the future: ReCOOP. Our team is focused on helping you reCOOP your lives and your businesses.
As Cape Codders, we have the joy of living in a beautiful place filled with natural wonders and small businesses in all shapes, sizes, and kinds. As we work through the phases of Governor Baker's reopening plan, and continue social distancing and face coverings, let's remember to explore our own "backyard," so to speak. Try a new restaurant for take-out, book a staycation at a local inn, B&B, or seaside hotel, browse the shelves of local retailers online. And let's not forget the beaches, trails, and so much more. When you shop local, 65% of the money stays on Cape. That money supports jobs and families in our community. It just another way we can help each other.
Our nonprofit community needs help to reCOOP, too. Many local nonprofit organizations are struggling right now because they rely on major summer events for their fundraising. The services these organizations provide to people of all ages in our community are vital, especially when times are tough. Some nonprofits have been able to pivot and switch to a virtual event, but not all events lend themselves to a virtual landscape. We've pivoted how we support our nonprofit partners, and we hope you can help, too. A few of the ways we've helped, so far:
Early into the pandemic, Cape Cod Young Professionals determined that the annual Shape Your Cape Summit scheduled for early April could not go on as planned. As the Premier Sponsor for that event, we were quick to offer the same sponsorship level that enabled CCYP to present a series of Virtual Connect & Chat workshops held over Zoom. The topics ranged from Crisis Management to information on the CARES Act to meditation and mindfulness during crisis.
We have continued our annual support for Housing Assistance Corporation, Outer Cape Health Services, Calmer Choice, Duffy Health Center, Alzheimer's Family Support Center of Cape Cod, Arts Foundation of Cape Cod, A Baby Center, Cape Wellness Collaborative, Heritage Museums & Gardens, Long Pasture Wildlife Sanctuary, and WE CAN.
In addition to our annual support, we have also sponsored some creative, virtual events, including the Falmouth Education Foundation 5K, the Tour de Barnstable in support of Calmer Choice, the Rotary Club of Hyannis Miles for Smiles Good Run, and The Falmouth Walk.
We also reserved an additional $50,000 in Pandemic Relief Micro-grants, of which half has been distributed to date.
Many of you have seen me and my team wearing new green t-shirts that say "reCOOPing on the Cape." If you'd like to have one, please let us know via our online form! We're asking for a donation – of any size – to the Cape Cod Resilience Fund. The money from this fund is going directly to Cape businesses who need our help now. And we'll match what you give. Get your shirt today!
We're making it easier and safer for you to do your banking and offer a fast and easy way to send and receive money with friends and family (Zelle) and convenient ways to make in-store payments on your mobile device (Mobile Wallets). You can find helpful tutorials, guides and FAQs on our website www.thecooperativebankofcapecod.com/personal/electronic-banking/. As always, we are still here to support you with online banking and are only a phone call away.
As we continue to navigate these challenging days, I am extremely proud of our employees, who have taken care of our customers with the same dedication and seamless service as always.  We recently recognized that dedication with several promotions, including new Officers Lauren Connolly, Christine Parent, Kim Olson and Matt Teehan; Assistant VPs Christina Bologna and Charlotte Greene; VPs Jessica Davis, Maeghan DeLellis, Rob Gillis, Robert Martin, Donnie Robicheau and Brian Tuttle; and First Vice Presidents Carlyn Carey, Katie Hartley, Laurie Maul, Keith Parsons and Matt Varnum.  Congratulations to all on these well-deserved advancements.
At The Coop, we do not tolerate racial bias and we support those local organizations with programs to teach others about how to recognize and address bias, whether unconscious or overt. These organizations provide funds for education to further personal growth and success of minority students, and provide basic life necessities such as food, shelter and healthcare to anyone who is less fortunate and living on the Cape.  They also provide means for dialogue among the diverse communities we have here on the Cape. We also recognize we can't stop there.  We will be announcing further direct support of our black community in the near future. I ask everyone to be tolerant, kind, and treat each other with the dignity and respect every human being demands.
Many of you are concerned about what is to come. From childcare to housing affordability, from business vitality and viability to maintaining jobs, to equality and racial justice – there are many issues facing us all on the Cape. We hear you and are still only a phone call or email away from being able to help if you are having an issue with income or ability to pay your obligations. Don't wait. Please let us know, we're here for you.
Let's reCoop together! We can do this.