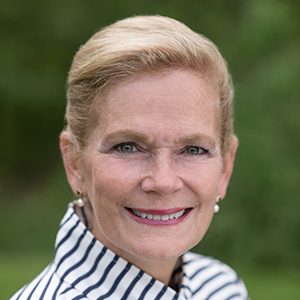 Happy New Year from The Cooperative Bank of Cape Cod. It is my sincere wish that 2021 delivers happiness, health, prosperity, peace and hope for a brighter future to our community. As 2021 marks the 100th anniversary of our Bank's founding, we're excited to celebrate this major milestone with you. Stay tuned for more information!
Here at The Coop, we have begun the New Year the same way we ended the last – by safely working to ensure people and businesses on Cape Cod have access to resources essential to withstand economic hardship. For the latest information on operating hours, visit our website. Our staff are working their hardest to serve you as we continue to navigate the pandemic. When you visit a branch location, please exhibit patience and treat others respectfully.
Our team is working diligently with businesses to guide them through the next round of the Small Business Administration's Paycheck Protection Program and the loan forgiveness process for the first round of PPP. If you own a business, I urge you to visit mycapecodbank.com/ppp for more information.
With growing interest in electronic banking, we've added several features in Online and Mobile Banking to help you bank wherever and however you choose.
Monitor your accounts with real-time alerts through text, email, Online and Mobile Banking.
Access your credit score and protect your identity with Free Credit Monitoring in Online and Mobile Banking.
Pay safely and securely by adding your Coop debit card to your device's mobile wallet.
Easily send and request money fast and safely with Zelle.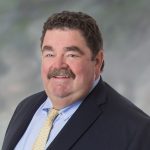 The beginning of a new year is also the ideal time to gauge the status of your financial health and chart a course for the future. I invite you to participate, from the safety of your home or office, in our "2021 U.S. Market Outlook" webinar on Wednesday, Jan. 27. The event features Infinex Financial Group advisors Robert Martin and Brian Tuttle, along with Kris DeBonville of American Funds, for a discussion of the economy, taxes and the stock market. You can register for the webinar on our website.
The new year is also a perfect time to embark upon a regimen of self-care.
After all we've been through during the past year, it is important not to neglect our personal health, both physical and mental, during these times of uncertainty. Please take the time this year to exercise, eat healthy, enjoy the outdoors and partake in quiet, mindful reflection.
The nonprofit organization, Calmer Choice, offers several free mindfulness practices, as well as an 8-week mindfulness class that will guide participants on how to recognize emotions and regulate their nervous system. More information can be found at calmerchoice.org.
Nove Yoga, one of the Cape's newest yoga studios, also offers a variety of live and pre-recorded virtual classes for all skill levels. The studio also provides online workshops such as nutrition and meditation practices. See all they have to offer by visiting noveyoga.com.
If possible, I also encourage you to explore volunteerism opportunities in the community this year.
As we honor the life and legacy of Dr. Martin Luther King Jr. on Jan. 18, I am reminded of one of his most powerful quotes, which continues to ring true more than a half-century later:
"Whenever you are engaged in work that serves humanity and is for the building of humanity, it has dignity and it has worth."
Those words so eloquently capture the spirit of The Cooperative Bank of Cape Cod, which continually strives to make our communities a better place for our neighbors to thrive and grow.
During the past year, the bank has donated more than $500,000 to deserving nonprofit organizations through The Coop Foundation, our Corporate Giving program and the Pandemic Relief Fund. Our financial commitment to the Cape Cod community and charitable organizations is steadfast and will continue to be strong in 2021.
This year, more than ever, let's practice compassion and be kind to our neighbors in need. Together, we will make it through and overcome adversity.
Once again, Happy New Year.