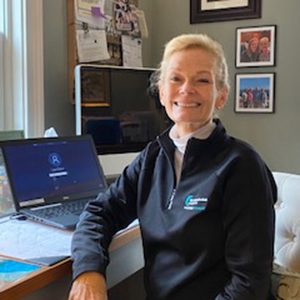 I hope you and your loved ones are healthy and safe. Our world has changed in the past few weeks, but we've adapted. We've learned about social distancing, working from home, and so much more. On behalf of everyone at The Coop, I'd like to thank all of the essential workers – from those working in health care to groceries to restaurants to custodians – for your dedication and care. I take comfort, too, in the greening grass and sprouting flowers across the Cape. These "green shoots" remind us brighter days are ahead.
We are committed to doing everything in our power to take care of our employees, customers, and the Cape Cod community. I'm proud to report that $200,000 in community aid will be released from The Coop and The Coop Foundation.
Immediate donations of $150,000 will be divided and given to organizations on the front lines:
The remaining $50,000 will be available in micro-grants to nonprofits who are directly serving COVID-19 related needs and/or whose clients are disproportionately impacted by the pandemic.
We believe in community and being part of our clients' lives. In these tough times, that connection has never been more important or more evident. I thank all of you who have visited our drive-ups just to make sure our employees are well. Your thoughtfulness and kindness is overwhelming and much appreciated! In several cases, small business owners who didn't bank with us before, but know us from the community, are turning to our Branch Managers – Small Business Specialists for help navigating the nuances of the CARES Act when they couldn't get answers from their bank. We've helped nearly 500 Cape Cod business owners with SBA loans! And we're working with more than 150 households to develop tailored plans to keep them safe at home. Remember, our Commercial Relationship Managers, Mortgage Loan Officers, and Branch Manager – Small Business Specialists are just a phone call or email away. Please don't hesitate to reach out.
It takes an entire team to do what we do and I couldn't be more proud of the 165 Coop employees who continue to amaze me, and I hope you as well, with their dedication, expertise and passion for providing solutions to our clients. I'm pleased to share that all of our employees are being fully paid during this pandemic with benefits that allow them to take care of themselves and their families. They remain committed to you and to their team members, even as many work through the challenges of school and daycare closures. I cannot thank them enough.
While we've changed the way we work at The Coop, we haven't changed the quality of services we offer. Our drive-ups remain open, and we've expanded the types of transactions that can be done there. Our ATMs are also available, and of course, you can bank with us 24/7 from home on your computer, tablet or smartphone. We have expanded services, such as person-to-person payments with Zelle through our Online and Mobile Banking offerings.
While this pandemic has certainly had a significant impact on the economy, there is great reason to have confidence that your deposits are safe and secure. Unlike the Great Depression, depositors today are protected by the Federal Deposit Insurance Corporation (FDIC) for deposits of up to $250,000. For deposits over that amount, our customers are also protected by the Depositors Insurance Fund (DIF). This is a private fund that The Coop is a member of. This combination of FDIC and DIF insurance provides our customers with full deposit insurance on all deposit accounts. Since its inception in 1934, no depositor has ever lost a penny in a bank insured by both the FDIC and the DIF.
And let me close with a note of thanks to all of you, our clients, for all of your support, your patience, and your positivity. We're a community bank, we're Cape Codders, and we're here to help everyone. Stay safe, stay well, and call us if we can help in any way.
Be well,
Lisa Oliver
President & CEO
#InThisTogether