Cybersecurity Strategies for Businesses
These days, it's not a matter of if your company will be targeted by cybercriminals, but when. As recent news has shown, businesses on Cape Cod are not immune to the threat of cybercriminals. Businesses of all sizes are targeted daily and business owners and managers must take precautions. The Coop wants to help you and is bringing a panel of experts together to arm you with the tools and techniques to avoid falling victim.
Enjoy a continental breakfast and a panel discussion on the trends and technologies that should influence a comprehensive cyber security strategy for businesses of all sizes. From how to protect your infrastructure and insurance considerations to employee education and things to watch out for in the day-to-day operation of your businesses, our panelists will provide the tips you need to protect your business.
Tuesday, June 4th 2019
8:00 AM to 9:30 AM
Everleigh Cape Cod
265 Communication Way
Hyannis, MA 02601

Light Breakfast Fare will be provided
Moderator: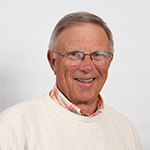 Marc Goldberg, Executive Director – SCORE Cape Cod & the Islands
A retired seasoned executive, Marc brings over 40 years of experience to his SCORE volunteer work, his marketing and small business seminars.  During the past four decades, he has worked in all facets of domestic and international marketing and General Management.  He has devoted himself to maximizing the results attainable through performance measurement.  For almost 30 years his company, Marketech360 specialized in exhibitor staff training and measuring results at trade shows and events.
As a SCORE Mentor, Marc serves start-ups, small businesses wanting to grow and strategic planning for nonprofits.
Panelists: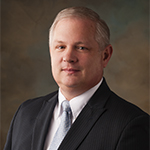 Paul Forni, AVP Information Security Officer – The Cooperative Bank of Cape Cod
Paul is the Information Security and Identity Theft Prevention Officer at The Cooperative Bank of Cape Cod.  He has served in this capacity at two local community banks for a total of 13 years and has worked in community banking on the Cape for over 20 years.
Paul has degrees in Computer Programming and Computer Systems Management, as well as a number of industry related certifications.
One of the things Paul likes most about his job is when he gets to interact with employees and customers to talk about Information Security and what steps they can take to protect their information.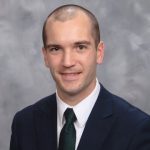 Adam Trivilino, VP Consultant – Business Insurance, Rogers & Gray Insurance
Adam Trivilino has worked for Rogers & Gray Insurance Agency since March of 2015 as a Small Business Insurance Consultant, specializing in risk management and protection needs of local business owners.  During his time at Rogers & Gray, Adam has earned designations as both a Certified Insurance Counselor as well as Small Business Coverage Specialist.
Prior to entering the insurance business in 2013, Adam held management positions in retail banking over the course of 7 years, where he was also responsible for protecting client information.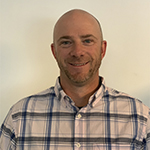 Kevin MacArthur, President – Secure Biz Networks
Kevin MacArthur is the Owner/President of Secure Networks, a Managed Service Provider on Cape Cod. He brings over 20 years of corporate level IT experience to independently owned business. The Secure Networks' business model is designed around partnering with clients to help them get the most out of their technology. Kevin is a native Cape Coder, with various philanthropic interests.