We'll find the right loan for you. Learn about our construction loan options.
Building or renovating, remodeling? We can help. The Coop's Construction loan offers the flexibility for you to build your dream home, remodel your current home, or upgrade your home with other major projects. Whether you're turning your basement into a livable space or adding a dormer upstairs, our Cape Cod loan experts know The Cape and have the expertise to ensure a smooth financing experience.
You take care of creating your dream home, we'll take care of the mortgage.
How do construction and remodeling loans work?
Construction loans are typically short-term loans designed to help you buy land and build your dream home, build on land you already own, or remodel your current home. Construction loans offer conventional and jumbo financing for primary and second homes. Down payments are from 5% to 30%, depending on the scope of your work. When construction is finished, the mortgage converts to a fully amortizing principal & interest loan. At the time of application, you can choose either a Fixed-Rate or Adjustable Rate mortgage (ARM).
Let's build your dream together. Get started on your Construction Loan today!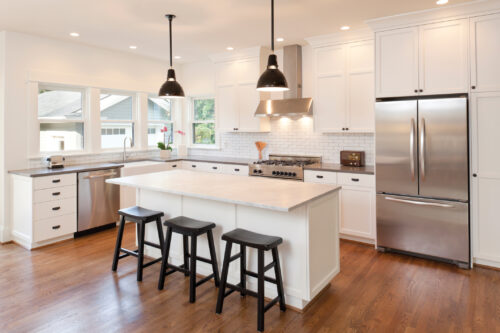 Key Benefits
Fixed & Adjustable rate options are available
Competitive Interest Rates
Local underwriting & decision making
Available for the construction of your primary or vacation home
Jumbo Loan amounts available
One-time closing fee
Land purchase can be included in costs
Interest-only payments during the construction period (up to 12 months)
Conventional Mortgage Rates
Conforming - 30 Year Fixed Rate
Rate
Points
APR
Lock Period
Payment per Thousand
Conforming - 20 Year Fixed Rate
Rate
Points
APR
Lock Period
Payment per Thousand
Conforming - 15 Year Fixed Rate
Rate
Points
APR
Lock Period
Payment per Thousand
Conforming - 10 Year Fixed Rate
Rate
Points
APR
Lock Period
Payment per Thousand
Conforming - 10/1 Adjustable Rate
Rate
Points
APR
Lock Period
Payment per Thousand
Jumbo Mortgage Rates
Jumbo - 5/1 Adjustable Rate
Rate
Points
APR
Lock Period
Payment per Thousand
Jumbo - 10/1 Adjustable Rate
Rate
Points
APR
Lock Period
Payment per Thousand