The Details
Fall Hiring Open House
4:30 to 6:30 p.m. Wednesday, Oct. 2, 2019
What to Expect
Join us for an afternoon of socializing, networking and on-the-spot interviews as you explore dynamic careers in retail banking at The Cooperative Bank of Cape Cod, such as: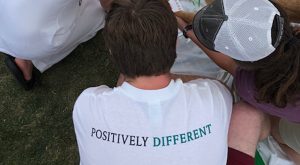 Universal Bankers
Tellers
Retail Management
Residential and Consumer Lending Operations
Residential Mortgage Originators
We look forward to sharing more about The Coop with you, regardless of your experience level, we welcome a chance to speak with you.
Future colleagues, hiring managers and HR will be available to answer questions and provide insights into our culture, share our community involvement and take you through a-day-in-the-life at The Coop!
Attendees subsequently hired by The Cooperative Bank of Cape Cod may qualify for a $500 bonus!
Questions
For more information, please contact Lauren Connolly, Recruitment and HR Specialist at lconnolly@mycapecodbank.com.
Pre-Register Fall Hiring Open House
About The Coop
Since 1921, The Cooperative Bank of Cape Cod has been a part of the Cape — working with individuals and families, with businesses as well as communities, to help each of them achieve their goals and dreams. And our commitment to working together has never been stronger than it is today. We pride ourselves on providing exceptional service to our customers and a challenging and rewarding work environment for our employees, where each person is respected, valued and plays a vital role in the success of our organization. We are always looking for friendly, self-motivated people who enjoy helping others, have great communication skills, are detail-oriented, and enjoy working as part of a team. If this describes you, then we invite you to consider a career with us.
We offer a dynamic work environment, unique opportunities for growth, competitive salaries and a comprehensive benefit package that includes: health and dental insurance, 401(k) with generous matching contribution, vacation and sick time, daycare subsidy, tuition reimbursement, and a robust incentive program.
Equal Opportunity Employer.